Hello everyone!
We hit a few stumbling blocks in the last weeks, culminating with Whimsy needing a whole new computer. (We should know by the end of the week if there was any info loss, but things look very, very good – knock wood!) In the meantime, certing and any other activity that requires photoshop and/or the old harddrive are currently in a holding pattern until (hopefully!) next Monday at the latest.
In the meantime, a new contest is up – The Marvellous Masked Meso of Mystery!
This joins the Dream Unicorn contest which is still running in the forum
Also, the Griffon Stew Raffle is *finally* open – so feel free to dig in!
http://ponyisland.net/#!/?src=community&sub=forums&topic=3144277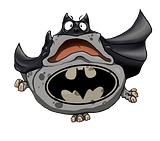 Hope you've had a good time in our little Halloween thread with lots of treats!
Best of luck to all!