Some new unicorn colouring fun in Kalidore: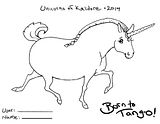 (line art for use only for Kalidore Colour Contest, thank you!)
Also, our Auctions are ending tonight @ 02:00! There was some confusion about the end date as the wrong contest was accidentally updated, so I'm here to assure it IS definitely happening tonight (don't worry guys, I wouldn't make it end on a holiday!) Best of luck, all!
Plus as usual, more games & silliness in thread when people are around
http://www.ponyisland.net/index.php?rp=1&src=community&sub=replies&forum=31&topic=3113815
SEE YOU THERE!