It's that time of year again ~ our Winter Festival has arrived!
http://ponyisland.net/index.php?src=community&sub=replies&forum=31&topic=3089856
Come and join us for a wonderful feast of fun & games at our Winter Faire! Create the Unicorn of your dreams with Customs, or try and win one in the Custom Raffle, and stay tuned for all the fantastic things to come – see you there!
Also, if you happen to have a grumpy ookpik hanging around…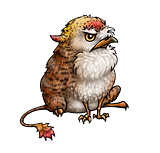 "Who you calling grumpy?"
We will also be naming all our little grifflets, too
SEE YOU ALL THERE!